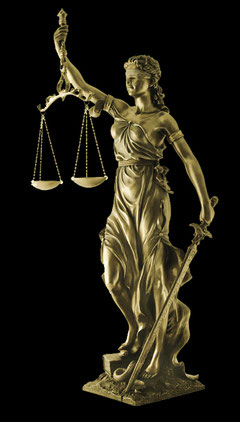 Law in Lucky Town
Kristina "Ina" Jefferson has been devoted to cooperate law all her life. When she finishes her university time being the best student of the year in the whole country she gets more offers than she could have ever imagined. One is from Emma Hayes, who has a law firm in Lucky Town, a fairly new city in Colorado, created by four – alleged – criminal families. Ina had always been fascinated with the city and the city is one she couldn't refuse, she goes there.
Megan Golding is a soccer player for Lucky Town Vicious, the team her father, Edward Golding, owns. Like a quarter of the rest of the city. Megan knows, she is only allowed to play soccer for ten more years, then she is supposed to support her family as a cooperate lawyer. Something, she is not interested in a tiny little bit.
Emma Hayes asks Ina to be Megan's tutor and first the two women can't find anything good about the other one. And then things start to change...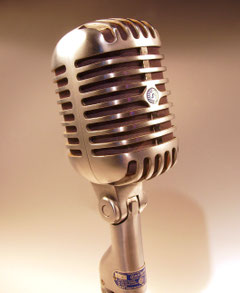 Singing in Lucky Town
When Tara arrives in Lucky Town she didn't even have money for a room to stay at night. Her only chance is to get a job as a cleaner, a job, that got her the money to put food on the table for her son and herself every day of the month and not only three weeks. Lucky Town is her last hope and when she gets the job as a cleaner and an apartment she is sure, her life can't get better.
Rashida has it all. She is a famous singer, sells millions of songs and has fans all around the world. She also has a broken leg so her career is put on hold and she decides to stay in Lucky Town to record and write new songs. As she can't (and doesn't want to) look after her apartment herself she gets a cleaner: Tara
The women come from different world and yet they get along right away. Soon, Tara does not only clean for Rashida, they talk and when Tara is down with the flu, it's Rashida, who looks after Tara and her seven year old son Ty.
Is a change from employee – employer to friends and then to lovers possible? Or was it only possible for two people from different worlds to fall in love when they were the main characters of a fairy tale?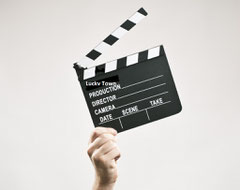 Acting in Lucky Town
Ruby Diamond came to Lucky Town to shoot three movies, a short time engagement. Or so she thought. Then she is offered a new job for another trilogy in Lucky Town and takes it. She also adopts four puppies and buys a house, which makes Lucky Town her new home.
Stella Gemella is a clerk, who has lived most of her time in Lucky Town, always worked in the same supermarket and has a boring life. Until she sees her favorite actress Ruby Diamond in the supermarket. Being shy, she can't get herself to talk to the actress but then Ruby returns and when they talk about dogs, Stella opens up and suggests places for Ruby to take her dogs.
They meet at the dog park, meet for walks and as their dogs get along and they share a love for nature, a friendship starts. Then Ruby has to go to San Francisco for a week and asks Stella to join her. One week in the same house. Can this change their relationship from friendship to more?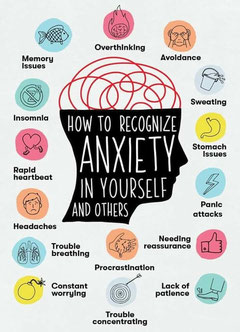 Anxiety in Lucky Town
Anxiety had been a part of her life for years. Kate can't remember the last time she had been out of her apartment without her anxiety disorder. When she gets attacked by a man, who wants to rape her, her anxiety seems to have the proof that life was too dangerous.
Before something can happen Kate is saved by four women an cat suits. At least that's what she saw.
Sophie is a cop, she works the special victim unit, is there for victims of crimes. When she is called to the scene of an attempted rape she meets Kate. A woman, who claims she was saved by four women in cat suits. Something about Kate make Sophie come back to support her and even when Kate is not a victim after the books, Sophie can't help but has to be there for her.
Soon, it's not about her job, it's about Kate.
And when Adam, Sophie's fiance, calls and says he is coming back from the army after he has lost both legs, Sophie's life turns upside down. The fact, that Adam wants to tell the world he is gay and is done pretending they are a couple means, the safe world she had created for herself, is about to break down.
Can Kate be her savior?
Can Sophie be strong enough to allow Kate to be her savior?
Does Kate trust Sophie enough to discover a strength she thought she had lost years ago?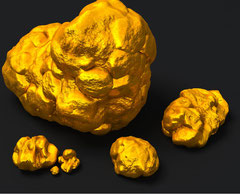 Gold in Lucky Town 
DJ has the job of her dreams: she works as a ranger in the park in the Rocky Mountains next to Lucky Town and lives in the park as well. As a hermit, being away from people is exactly what she wants.
Nicole is a geologist and when she gets the offer to work in the park in Lucky Town to find gold, she takes the chance. She was born in Lucky Town and being back home also meant, she can have the one surgery, she has been waiting for for a long time. As she stays next to the gold vein, she is happy with her new life.
A thunderstorm, a wild mustang colt and the fact they both are not people people bring DJ and Nicole closer together. If there wasn't Nicole's secret, that could ruin everything.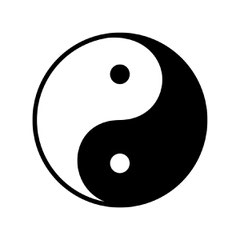 Different sides in Lucky Town
For five yeas Vicky has trained to become a bodyguard, a bodyguard for a child and when she gets the job as the bodyguard of Megan Golding's two year old daughter Mia, she caught the job of her dreams. In addition Keira moved to Glory and Vicky feels like her life couldn't get better. If only she could get herself to kiss Keira and tell her how she felt.
Keira moves to Glory to start her job at the FBI after university. She is an accountant, makes sure the agents get their wage on time. One day, she finds a folder of employees of the Founders on her desk and one of these employees is Vicky, her new irlfriend.
Working on different sides of the law means their relationship is at risk. One of them has to give up their job or their relationship is at risk. But was it worth to give up the job you love for a new relationship?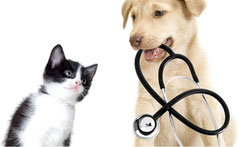 Workplace romance in Lucky Town
Faye owns a veterinary in a gated community in Lucky Town. Her assistant is only reachable in the morning, but because she is a very good, Faye does not want to fire her and instead looks for a new assistant, who works in the afternoon and will be on call.
Zoe wants to be a writer, but as she a self-publisher she doesn't make enough money to live on writing alone. After her newly ex destroys her apartment, she leaves Chicago the next day for a job interview as a vet assistant in Lucky Town.
The chemistry between Faye and Zoe is right, they work perfectly together and slowly both realize, there is some attraction between the two of them.
Faye does not want to act on her feelings because she worries that Zoe feels obligated to respond positively to Faye's feelings in order to keep her job.
Zoe does not want to tell Faye about her feelings because she worries Faye might believe she only is after more money and more work hours.
Can they overcome their fears and act on their feelings?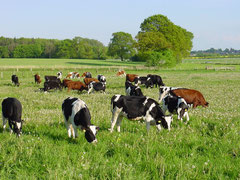 Farm life in Lucky Town
Cheyenne's life are the parties in Lucky Town. She enjoys them every night as she enjoys different company every night. When her company of one night does not pay for the fun they had, she finds herself with a thirty thousand dollars debt; and a Founder, who wants his money.
Lee works on a farm south of Lucky Town. She supervisors a lot of workers and raises her adopted son Rui. When Cheyenne is taken to the farm to work off her debts, Lee is not over the moon.
The women clash. Cheyenne, 24, a party girl does not want to fit into the farm life. Lee, 42, divorced and mother of two children, does not have the head for a young woman, who acts like a teenager.
When Cheyenne finds out she is pregnant everything changes.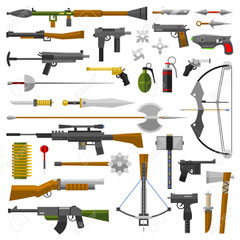 War in Lucky Town
Megan and Ina are awaiting the birth of their twins - and the storm that is supposed to hit Lucky Town. Not a natural storm, like a hurricane, no the Founders are waiting for somebody to attack them. Security is added, preparation is made, yet when the enemy strikes, Megan and Mia lose their daughter to them...
Sky is happy working as a security guard in a shopping mall. She enjoys mostly her breaks when Kai, a woman with a guitar, plays songs outside the shop and she can listen to it. After Sky helps Kai to get a license to play at the mall, they become more friendly and spend more time together. Until they end up in the forest, being shot at and chased by men, who looked like they were a private army and do not take any prisoners.