All these books are stand alone novels, but some of the characters will show up in other books.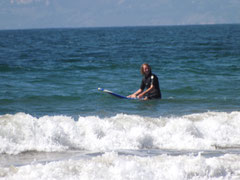 Stars & Waves
"I've been to the one at Staples, it was amazing. Your theater is smaller, this means, you can really see him and the other. You have to get me a ticket. And a meeting with Alec Turner. He is so sexy."
"When you stand in front of him, he looks even better."
"This means a lot, coming from a woman, who is not interested in man. Alec Turner. Wow. Your painter is full of surprises, full of good surprises. When will you date her? Imagine, how many great surprises she might hide and how many of them you can discover when you take her to a candlelight dinner and then to a cozy hotel room."
"I don't sleep with women on the first date."
"Who said anything about sleeping? Don't you have better ideas what to do with a woman in a hotel room? And no, I'm not talking about watching Netflix or playing video games."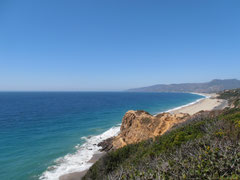 Music and medicine
Jules did something rather stupid than smart: she changed university in her fourth year of studying medicine. Leaving Brisbane behind, she moves to Los Angeles to continue studying there and play four times a week on stage at CALIENTE, the hottest club in the city. She has always dreamed of becoming a doctor, but when she got the chance to play at CALIENTE, she had to take the chance. As if she wasn't busy enough with university and her music, she lost her heart to a farmer. 
Eunjin owns an organic farm in Malibu and sells her products every Sunday at the farmers market. Together with her daughter Soon-ja and her grandson Min, she runs the place and has no time for love. Especially not when the woman of her interest is nine years younger, a future doctor and a musician. It's not like they have a chance anyway, have they?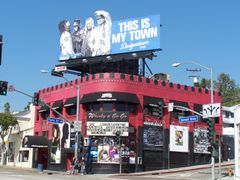 Feeling Blue
Blue is the co-owner of the hottest night club in Los Angeles, CALIENTE. One of the things she enjoys most about her job is, that she meets all kinds of people and can have her fun with them. No strings attached and play it safe are her only rules. 
Rose is a manager and her first clients come to CALIENTE to record their first album for the American market and play in the night club. Work is what is important to her and even if she wasn't up to her neck with work, she would not want to date Blue, who collects lovers like others stamps. 
The thing, Blue is ready to change for Blue because she has fallen for the other woman. Hard. And she is willing to do whatever it takes to get Rose.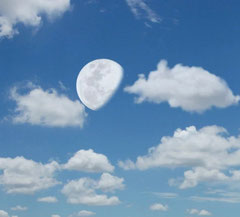 Moon & Day
Detective Blue Moon investigates the murder of officer Oxford, who was killed in Angeles National Forest. The officer was found by ranger Sunny Day, who is not only the first witness and therefore the first suspect, she interests Blue in a very private way as well. 
But there is something Blue is hiding and when she gives into Sunny, the other woman might find out about her secret.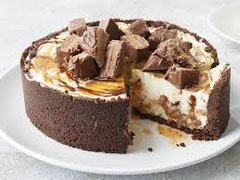 The Cheesecake Solution
Lauren owns a no-kill shelter in Los Angeles and as many other shelters she struggles to get enough money to feed her animals and offer them medical attention. A yard sale, where she can sell some of the stuff her grandmother left her, is her only hope. Emma, a screen writer who moved to the neighborhood recently, offers not only to adopt three cats but also her help. She also believes the cheesecake which Lauren makes, could bring her a lot of money as it's the best cheesecake she ever had. Coming from New York this compliment means something. Lauren is not sure cheesecake could be her solution to the problems but when she not only gets a famous supporter to turn her crowdfunding project into a success but also more and more compliments on her cheesecake, she is willing to give turn the garden shed into a small café and letting the cheesecake become her solution.
And as the way to a woman's heart is through her stomach she also finds her Mrs. Right. 
"Where is the man's bathroom?" A man asked Amy, who was at reception again.
"We have only bathroom, everybody can use it."
"There should be two bathrooms, one for men and one for women. It's not one gender, there are two."
"Actually there are more than two genders, some people don't identify as man or woman, they always have problems using a restroom," Amy explained.
"These people are sick and should see a doctor."
Lauren got up and handed Amy the magazine back.
"What do you think?" The man asked her. "Are there more than two genders?"
"No, there are only two genders," Lauren agreed with him. "A stupid gender and the other one. Most people belong to the stupid gender."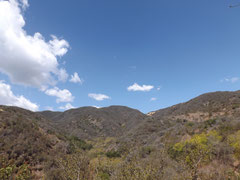 Caliente
Caliente is a nightclub in Los Angeles, owned by the four friends Ramon, Blue, Bryan and Gina. Ramon takes care of the security area, Blue of the bar, Bryan the legal stuff and Gina's job is to find the next super talent to perform at their club. She also prefers being in her small home in the canyons above West Hollywood than being in the club. When she invites Victor Kingsley and his wife to a business BBQ she has no idea what she starts with this. Not only does Victor Kingsley agree to send some of his successful singers and bands to Caliente, but his wife, Lea, is a painter and she enjoys the view from Gina's house so much that Gina offers her to come here for painting. Spending some time together, the women become friends and Gina realizes, she feels more for Lea than friendship. But she has to forget about the sexy wife of her business partner as she is married to a man and not interested in women. And even if she were, you don't flirt with the wife of your business partner, do you? 
"How can you live like this?" Blue sat next to Gina on the banister. 
"Happily and peaceful?"
"Like a hermit. You are over fifteen minutes away from the nearest bar - and that is by car."
"More like twenty, you can't drive fast down the mountain in a car. Your pocket rocket might not have many problems with the road, cars have." 
"So why? You could stay in Silver Lake with me. Or in Malibu with Ramon."
"You bring too many guests home, I don't want to live wall to wall with somebody, who has … revolving sheets."